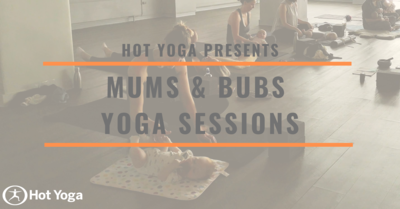 Mums & Bubs Yoga (Lower Hutt Studio - Sept/Oct)
Nurture yourself and bond with your beautiful new baby
Lower Hutt Studio | $74/ 4-classes or drop in on a casual basis $22/class
Mums & Bubs Yoga is a fabulous way to nurture yourself and bond with your beautiful new baby.
Our classes aim to help you re-connect with yourself and enjoy time with your baby in a supported and safe environment with other Mums on similar paths.
Experience a calm and slow practice specifically designed for the post-natal months. You will be moving through a series of gentle poses that enable your body to relax, release anxieties, tension, whilst strengthening muscles, abdomen and pelvic floor. Your baby will enjoy this special time, with interactive play, gentle stretching and massage.
The class is suitable for new Mums who have had their 6-8 week post-natal check up.
All levels of mums and bubs are welcome, no prior experience required. As these classes are specially crafted for you and your baby, please attend to your baby's needs as required (feed them, change them, comfort them). Don't worry, you won't disrupt the class.
We look forward to sharing this new journey with you.
If you have questions, please feel free to drop us an email | marketing@hotyogawellington.co.nz

Book online